Good things to give. Good things to get. Goods.
[Hope you enjoy my gift guide this year.]

The goods: The Atlas of Remote Islands. Want to know about where you want to go? It would be cheeky to add a nice beach towel, or pair of swim goggles to this gift. If you are looking for a luxury splurge, pair it with flight tickets to Hawaii or Puerto Rico!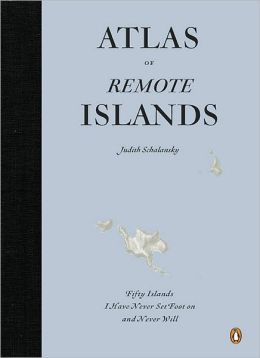 Good For: Travelers, Those who Wish To Travel, Wanderlusters
$23 from Barnes and Noble

The goods: A Fancy Gold/Silver Bocce Ball Set. The thing about bocce ball is it is fun for damn near anybody. Any body. Also easy to play any where. This one has got style.
Good For: A good all-family gift, Italian grandparents, anyone really.
The goods:

Megaminx Dodecahedron Puzzle

.

12 sides! Different Shapes! Oh My!


Good For: Anyone who likes the rubix cube, smartie-pants,
$10 from ThinkGeek


The goods: Camera Remote Shutter for Smartphone. This isn't just for selfies, but also for group shots or whatever. 30 ft clearance, no apps to download, seems easy.
Good For: Self-obsessed, people who travel, parents, bloggers.
Muku Shutter- $39 from Amazon



The Good: Citrus Zinger Water/Drink Bottle. It keeps the fruit and the gross bits out of your water, allows it to steep & flavor your water. Also an opening at the bottom where you can put your ice in but a small opening at the top to drink out of. I saw some lady with one in the parking lot. It looked like the most refreshing drink I'd ever seen. The lime was hanging out at the bottom like it owned the water.
Good For: Anyone! Especially sports enthusiasts, health junkies, foodies, a co-worker,
Original Green Zinger Bottle from manufacturer site (Zing Anything), $16
Green, Pink, or Orange colored bottles, $18 from Neiman Marcus
The Good: Zoku Slush & Shake Maker. Another beverage gift, I must be thirsty! My mom bought this for my 9 year old niece; she loves being able to make "slurpees" anytime she wants. Well, not anytime. It works the same as the other zoku products: freeze the base beforehand, and when you want your shake or drink, pour the liquid in and it will freezes in minutes. No other fancy equipment needed, just pour then stir into frozen drink heaven.
Good For: Kids, Adults in warm climates, drinkers (Cabernet Sorbet, anyone?)
Zoku Slush & Shake Cup, Assorted Colors, $20 from Williams-Sonoma
The goods:
Snoozies Sequin House Slippers.


Good For: Someone you are comfortable with, a girly girl, a niece, a cousin, a sister, a friend (in which case I suggest going full sparkle with a matching set- one for the both of you), a glamorous Grandma, yourself if you are a lady-reader.
Adult Sizes, Jewel-tones
Adult Sizes, Assorted-colors
Kids & Tween Sizes, Assorted-colors
$12-$20 a pair depending on size & color selection at Amazon.
The Good: Sport-brella. It's a tent-umbrella hybrid. Shelter from the sun, the wind, the sand, birds, a sprinkle shower, and other elements. This handy thing sets up easy.

Good For: Beach Bums, Soccer Moms or Dads, Guys Who Want to Be More Outdoors-y, Picnic People
Original Sport-brella, $60
XL Sport-brella, $80





The Goods: Disney Princess Tiaras. Do you know any Disney Princess's? I know a couple
Good For: Little girls
Costume Tiaras, $10 each from JC Penney
The good: Nameplate Necklace. Are personalized name necklaces out of style? Not with this one. You can also use a social media handle instead. I am still not over the fact @Real_Darrell is one character too many for their 12 character limit.
Good For: Girls 12-42 years old.
The Homemade Good: Cherry Pie.

Homemade treats are usually shared of the individual variety around the holidays-- candies, cookies, etc. Why? Impress them with a whole pie! Let them keep the pie pan/dish (hot tip: Home Goods). And the red seems festive. And you can freeze it for a few months until you want it. It just is what I want.

Good For: Anyone with taste (that is a pun).

My preferred Cherry Pie Recipe: I use this store-bought frozen crust and these jarred morello cherries, both from Trader Joe's. It really easy easy as pie.

My Gift Guides Through The Years: (Many pictures are now outdated, most links work though--- you can also google the item, might be worth it).
Last Year, 2013
2012
2011
2010